Hymn-style: SATB voices
IN GENERAL: "Hymn-style" means that the harmony notation is the same for all verses. Any of the "Hymn-style" Piano, Organ or Guitar versions may be used for accompaniment, if desired, since all are compatible with the "Hymn-style" vocal versions.
---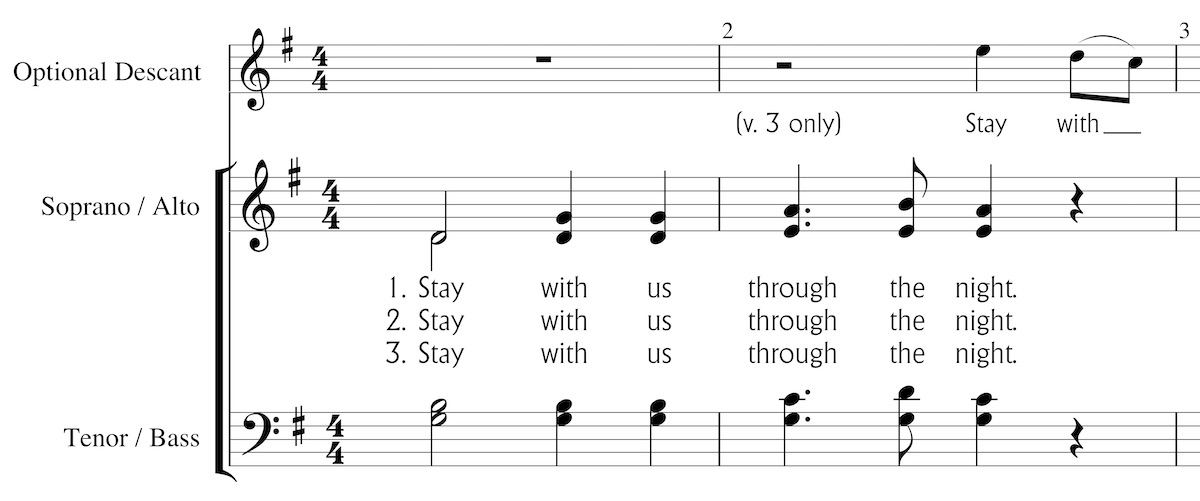 THIS VERSION: This SATB version is for choirs which have the resources for 4-part mixed-voice music-making.
NOTE: Some SATB versions (like the sample above) include optional descant parts.
SUGGESTION: To create variety, consider using different combinations for various verses (all unison, women unison, men unison, SA, SATB, etc.) or use more than one of the Hymn-style vocal harmony versions and accompaniment to create a custom choral anthem.
Showing 1–16 of 239 results