All Who Thirst for Living Water
Music by Gordon Light
Words by Barbara Liotscos
Tune Name: LIVING WATER
Lyrics as Poetry
All who thirst for living water,
all who hunger for good bread,
There's a table in the desert,
come and share the feast that's spread.
Celebrating earth's abundance,
gathering hope for days to come,
we with those who've gone before us
give you thanks, O Holy One.
Everlasting is the covenant
which the Holy One designs,
Steadfast love a gushing river,
seeds with grace the healing vines;
Seeking life in all its fullness
for all creatures, none denied,
set our hearts to meet each other,
bridging all that sin divides.
Many are the ways you've chosen
to reveal the path of life,
wisdom's truth for all who seek you,
cross our compass, faith our guide;
you the strength in all our wandering,
spring that wells up deep within,
friend who bears both pain and glory,
in your light new life begins.
---
Words by
Barbara LiotscosCopyright © 2007 by Common Cup Music Society
Comments About Song
by Author
BARBARA LIOTSCOS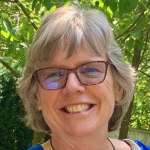 Reconciliation and covenant are foundational for our faith community and its mission. This song draws on biblical stories and images to gather the community in remembering with thanksgiving and hope.
---
ADDITIONAL NOTE: "In Newness of Life"
is one of 15 original selections found on
"Earth Beneath Your Feet", one of the many
Common Cup Company CD recordings.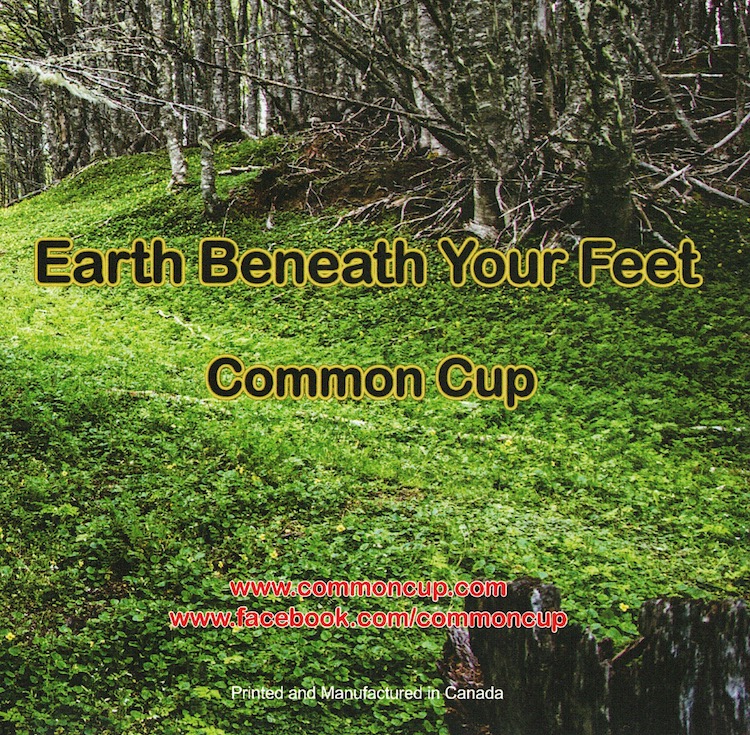 Audio Sample for: "All Who Thirst for Living Water"
This sample is the song in its entirety from Common Cup Company's CD, "Earth Beneath Your Feet".
Scripture References
Exodus 16
Exodus 17
Psalm 16:11
Matthew 14:13-21
Mark 6:31-44
Luke 9:10-17
John 4:10
John 6:1-13
John 7:37-38
John 10:10
Acts 10:35
Romans 14
Romans 15:7
1 Corinthians 1:24
1 Corinthians 1:30
Revelation 22:1-2
Season, Theme
or Subject
Bread
Covenant
Cross
Desert
Earth's Abundance
Faith
Feast, Feasting
Forebears
Heal, Healing
Hope
Life∶fullness of
Life∶ living life
Life∶ new life
Light
Reconciliation
Thanksgiving
Wander, Wandering
Water∶ living water
Wisdom
Projection Images
This feature is only accessible to Subscribers or those who have purchased this Single Title.
---
Projection Images are available in three different versions:
Apple Keynote
MS PowerPoint
ZIP (JPEGS) which may be incorporated into any projection software program.
---
Projection Images are available in two aspect ratios:
Standard (4:3)
Widescreen (16:9)
---
Varying by title, slides may be available as:
Words only
Words and images
Words and melody line
---
Use the link below for instructions on how to use the Projection Images in Powerpoint and Keynote.
Learn more
Accompaniment Recordings
---
This feature is only accessible to Subscribers or those who have purchased this Single Title.
Purchasers and Subscribers


Click links below to download your versions.
Versions Available for This Title
Contact us if you need a version you don't see here.
---
Melody Line Versions (including transposing instruments)
---
Melody Line: 'C' Instrument or Vocal

Melody Line: 'C' Instrument 8va

Melody Line: Bass Clef 'C' Instrument

Melody Line: Alto Clef Instrument

Melody Line: 'Bb' Instrument

Melody Line: 'Eb' Instrument

Melody Line: 'F' Instrument (high)

Melody Line: 'F' Instrument (low)
---
Hymn-style Vocal Harmonizations
---
---
Piano Versions
---
Piano: Hymn-style, without lyrics

Easy Piano: Hymn-style, without lyrics
---
Guitar Chords & Bass Progressions
---
Guitar & Bass: Full chords in keyboard key

Guitar: Transposed capo chords

Easy Guitar: Basic chords