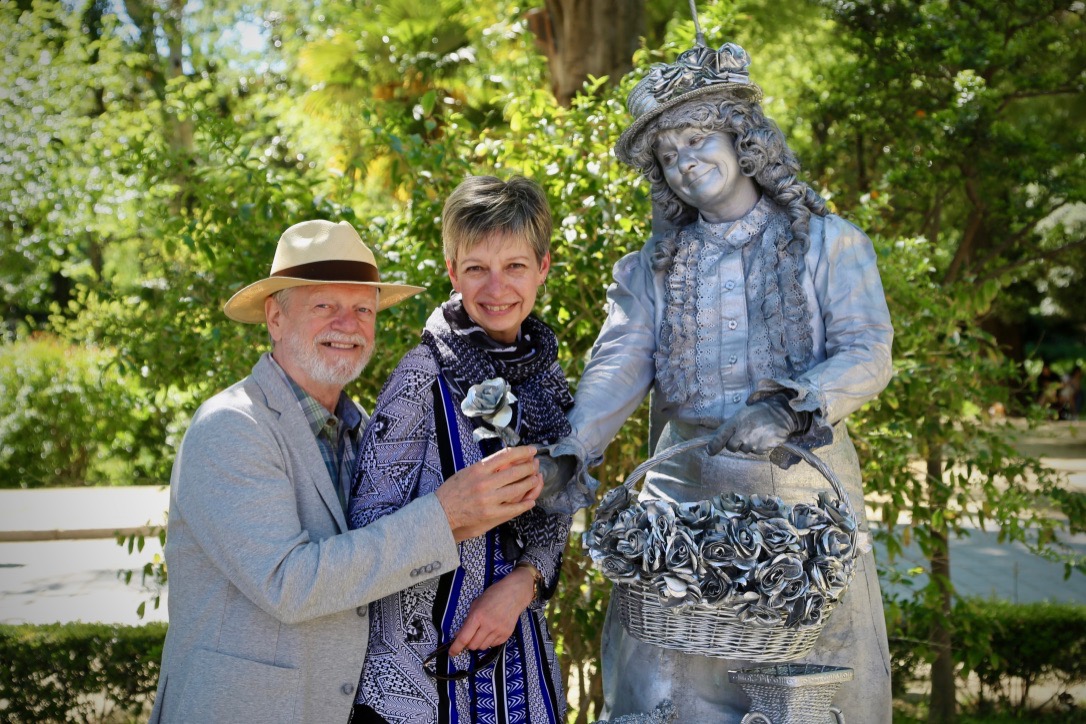 Ron & Christina live on Vancouver Island, British Columbia and are partners in life and in work.
They are pictured here with a new 'living statue' friend in Seville, Spain.
Meet Ron Klusmeier & Christina Bogucki.

He composes hymns, songs & anthems for worship…
Ron composes, arranges, and edits new music for worship and serves as a resource consultant for churches throughout North America and beyond.
He has provided leadership for workshops, seminars, concerts, and worship celebrations for more than 2,000 churches in every Canadian province, two of its territories, and 49 of the 50 U.S. states. (How about it, Hawaii?!)
…and she is the lead administrator for Musiklus.
Having spent twenty years as a secondary school educator, Christina began leading the administrative stream of Musiklus when the company was formed in 1996.
In addition to her management and organizational skills, Christina also specializes in graphic arts and projection technology, designing and creating visual images to complement musical and dramatic presentations.
---
Meet Lonnie Moddle.

She is Ron's 'go-to' Choral Conductor.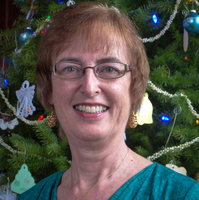 Lonnie was born and raised in Burnaby, British Columbia. She received her teaching certificate at Simon Fraser University, and earned a post-graduate Diploma in Kodaly Music Education at the University of Calgary.
Lonnie has always enjoyed a full musical life. Admiring two pianists in her life (her grandmother and the pianist for her ballet lessons), she was inspired to study piano and completed the Royal Conservatory of Music Grade 10. As an educator, Lonnie has directed many elementary school choirs. She has been leading church choirs for over 30 years.
Lonnie has teamed with Ron for many choral projects including numerous massed ecumenical choirs for concerts and recordings. Her most ambitious assignment was as Choral Director for Ron's "2012-13 Tour of a Lifetime", an eight-month cross-Canada concert and workshop tour to over 130 communities from coast to coast.
Currently, Lonnie is Music Director at Brechin United Church in Nanaimo, BC where Ron serves as her accompanist, Music Director of Craig Bay Choristers in Parksville, BC, and member of A Cappella Plus and Island Bel Canto Singers.
---
Meet David Moddle.

He is Ron's Bass Player… and guitarist… and flautist… and tenor soloist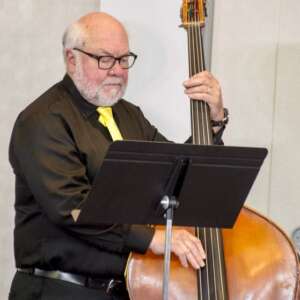 David and Ron have been friends for more years than either of them would probably like to admit. They play together almost every Sunday and any other time the opportunity affords itself. David also sings some of the vocal samples on this website.
David was born in Toronto, but never really lived there. His family travelled to Alberta and back, and around Ontario and Quebec. Eventually he graduated from university in Waterloo, and started his journey West. Along the way he met Lonnie who was directing a church choir in Dawson Creek, BC.
After a stop in Calgary, they ended up in Nanaimo. David has owned and operated LifeWorks Consulting there for over twenty years, working as a Vocational Rehab Consultant, and Clinical Counsellor.
David has sung in choirs, and played guitar and piano since early school days in Montreal. He was privileged to accompany Sister Rita Patenaude with his guitar in the early days of folk music being introduced into church life.
Along the way Ron suggested one day that it would be great to have a bass player around. So a new passion was born. David enjoys backing up Ron with the bass, and feels it is a real privilege to be part of the wonderful music and lyrics that are a part of his legacy.
---
Meet Phyllis Thompson.

She is Ron's friend-of-many-hats.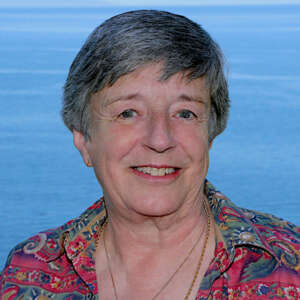 As a dedicated volunteer, Phyllis has assisted with proofreading, promotion, publicity, editing and newsletter writing for Ron's website and other Musiklus projects as well as handling administrative responsibilities for touring and local presentations.
Phyllis moved to Canada from the U.S. in 1970 and became a Canadian citizen in 1975. She taught English at the University of Saskatchewan in Saskatoon for 16 years. For an additional six years, Phyllis taught English and served as campus minister at an affiliated Benedictine college.
Phyllis' interest in music, especially singing, goes back to her childhood. Membership in high school and college glee clubs was followed by more than a decade in the University of Saskatchewan's choral society which often performed with the local symphony.
Since the early 1980s Phyllis has continued to have regular contact with the Benedictines, an Order which takes great care in how music (both instrumental and vocal) is incorporated into worship. Her theological depth, understanding of the church year and liturgical knowledge continue to provide insight and inspiration to Ron as he seeks to create music which effectively 'frames' the word paintings written by his author-partners.
---
Meet Clay & Lorraine Thompson.

They have served as Ron's National Tour Managers and Local Event Support Team.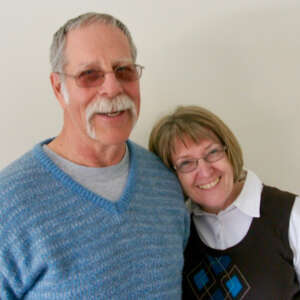 Ron & Christina's longtime friends accompanied them on the "2012-13 Tour of a Lifetime". Lorraine & Clay offered support through a variety of administrative and technical tasks. They provided the leadership for local volunteers who helped to set up the spaces for workshops and concerts at each of over 130 venues, organized front-of-house teams for ticket-taking and greeting, set up the CD/Book, Canadian Foodgrains Bank and United Church Observer displays, and coordinated all financial matters.
In addition to their role as National Tour Managers, Lorraine and Clay have dedicated countless hours to providing arrangements and organization of local productions and events for Musiklus.
Lorraine died — far too young — in 2018. Her selfless contributions to Musiklus as well as the larger Vancouver Island community are irreplaceable. Clay has continued to carry the mantle in many ways, including continuing to assist at Musiklus projects and events here on Vancouver Island.
---
Remembering Peter Peters.

He was Proof-reader, Event Support Team Member and Friend.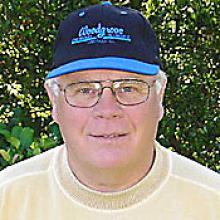 Peter was an important part of the Musiklus team for many years prior to his passing in 2010. His work as a meticulous proof-reader saw him devote countless hours to carefully examining every arrangement and version of hundreds of selections. Pete was "always there" for me – always ready on a moment's notice to offer help setting up, tearing down, lugging equipment, and on and on and on.
Peter loved fishing and anything to do with the ocean. Christina and I were the beneficiaries on many occasions when he would show up at the door with fresh oysters, crab, salmon, etc. He even taught us how to do crabbing on our own.
Singing always played an important role in Peter's life. He sang tenor with the Knox United Church Choir in Parksville where I served as Minister of Music for 13 years. If the choir was to gather at 9:15, Peter was ready to sing at 9:10. Whether practicing anthems on his own at home or having private piano and sax jam sessions with me, his passion for music was a gift for all of us.
I will always remember his laugh, his love of life, and his incredible dedication to my music and ministry. Pete will always be part of the team.
— RK