In Isolation: April 26, "The Quiet of the Water"
An introduction to this "In Isolation" blog series appears at the top of the March 22 post.
---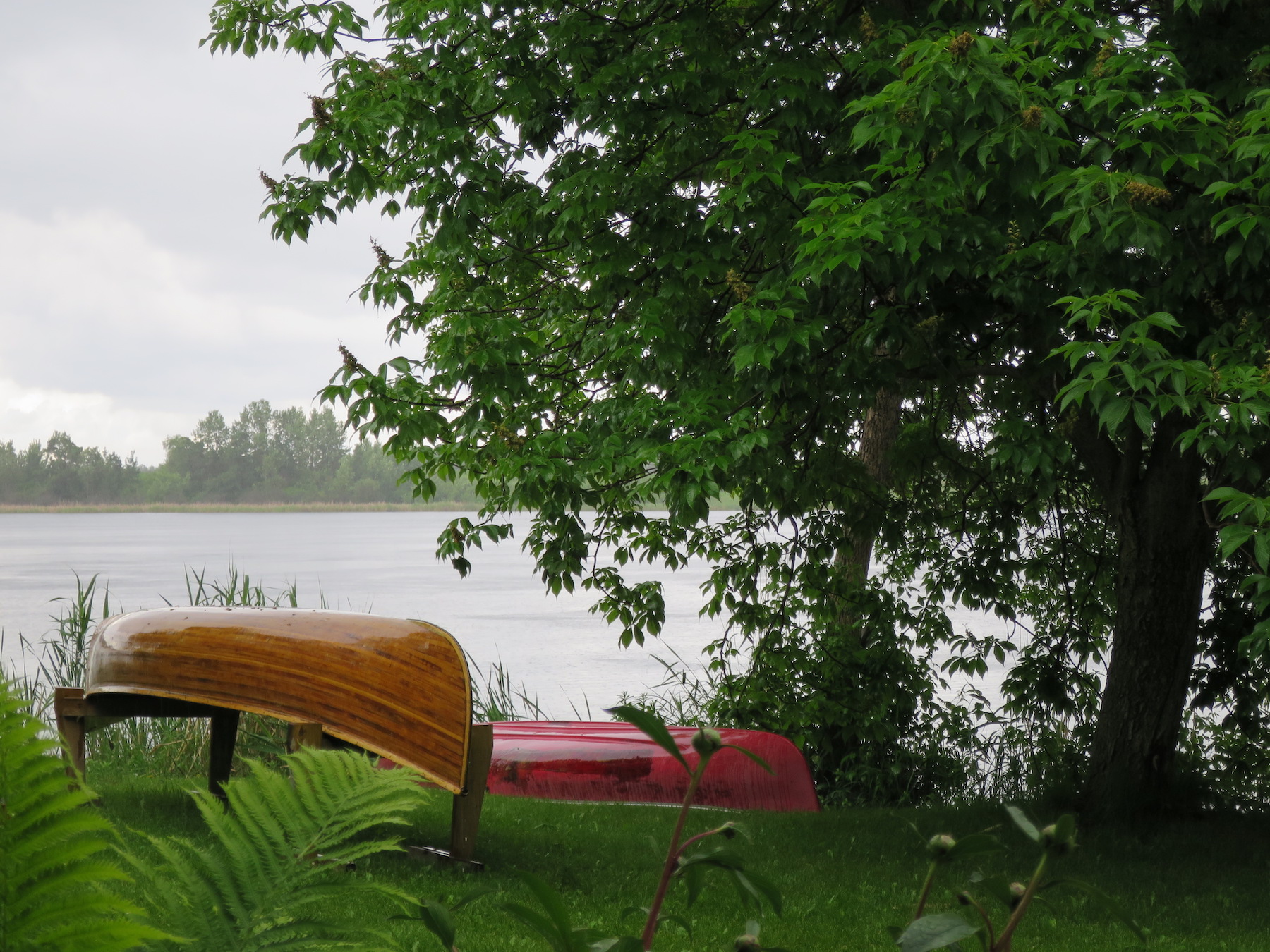 Day Four of Earth Day/Week/Month.
Walter Farquharson had his own motivation for the birthing of today's poem which you can read in his commentary for "The Quiet of the Water". Whenever I read or sing these words, however, I am drawn to memories of sitting at the kitchen table in Walter & Joan's home in Saltcoats, Saskatchewan. Their house sits on the shore of Anderson Lake, a tranquil piece of paradise. Combine that with a prairie sky and it's pretty hard to beat.
I've sat at that table gazing at the water many times over the years and I don't know of anyone's backyard I've photographed more often. In these times of forced isolation, it's good to recall the times when I've intentionally 'isolated' myself in this corner of creation. Looking out at this scene, Walter and I have spent many hours catching up, dreaming up projects, and solving the planet's problems.
I've had about 25 'first' homes in my life thus far. This 'second' home of mine has been my rock. And if ever there was a place where creation was tended and cared for with love and devotion, surely this is it.
---
The quiet of the water,
the awesomeness of sky,
call to my inner being:
I wonder "Who am I?"
Life's given by the good earth,
renewed by falling rain.
There's beauty in all laughter,
and tenderness in pain.
The world around speaks clearly
of God who loves us still.
There's healing in creation;
our emptiness is filled.
Words Copyright © 1974 by Walter Farquharson.
Administered by Hope Publishing Company, Carol Stream, Illinois • USA.