Beloved
"You are my beloved son; in you I am well-pleased"
Music by Gordon Light
Words by Gordon Light
Tune Name: BELOVED

Lyrics as Poetry
Your word upon deep waters,
sounds the wonder of our name: beloved;
Out of chaos you bring order,
by your grace we're called and claimed: beloved.
Your breath gives life and raises us from dust
in your love we know this name is never lost,
in this gracious truth we trust,
we know it is enough to be beloved.
When we are most alone,
you meet our longing to be found: we are beloved;
When we are most at peace,
in this name we know we're blessed: beloved.
At table you create for us a home,
A family in which we're fully known,
Ever making us your own,
your daughters and your sons: beloved.
In the calling of our names,
we are sent to give ourselves as your beloved.
With a love that makes us friends,
we are called to share this wealth: all are beloved.
Not ours alone, this gift that heals and mends,
This word restoring life to earth's far ends,
That all will share the dream
and come to know their name: beloved.
In this name let us rejoice —
every creature, find your voice: cry out beloved;
Make known both near and far
in every clod of dirt and star: all are beloved.
Beloved Maker, Holy One who names all things,
Beloved Christ,
Source from whom all mercy springs,
Spirit, welling up within,
ever give us strength to sing: beloved.
---
Words by
Gordon LightCopyright © 2019
by Common Cup Music Society
Comments About Song
by Author & Composer
GORDON LIGHT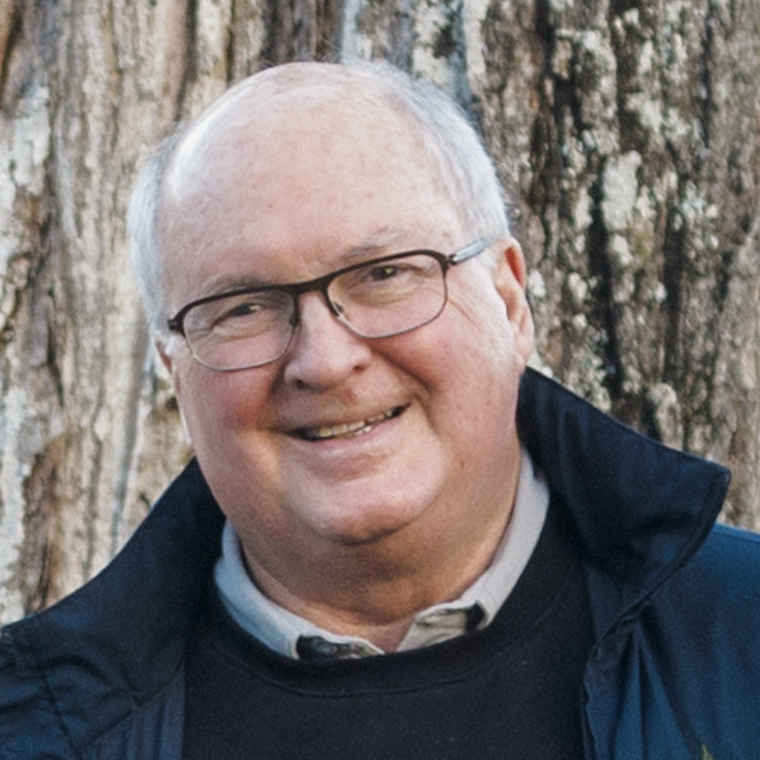 ---
The song reflects my sense of Genesis 1:1-2:4 (Creation) and the opening chapters of the synoptic gospels (You are my Beloved son, in you I am well-pleased). So: Baptism of the Lord in Epiphany and Transfiguration (the last Sunday of Epiphany or Second of Lent).
The progression of the verses is:
1) Creation/Baptism;
2) belonging/community;
3) mission (to love others); and
4) joy/praise that we are beloved.
Paul and other New Testament writers speak of those to whom they write as beloved or beloved in Christ.
Thus I can see this hymn as a resource for Baptism of Christ, Transfiguration, marking the occasion of someone's baptism, or even a funeral as a reminder of one's 'status': No one is beyond the fullness of God's love.
                                                    Audio Sample
"BELOVED"
One instrumental verse
played on piano

By way of demonstrating the versatility of this title, the piano sample verse is played quite slowly and freely.
Scripture References
Genesis 1:1-2:4
Matthew 17:1-9
Mark 9:2-8
Luke 9:28-36
Season, Theme
or Subject
Baptism
Creation
Epiphany
Transfiguration
Presentation Suggestions
BELOVED works equally well as a solo, choral offering or congregational hymn. Whichever way one chooses to us it, the song will benefit from singing and playing fluidly rather than holding to a rigid tempo. Allow the text for each verse to shape the singing.
Because there are differences in syllable/note wedding from verse to verse, practice in advance to provide solid leadership and presentation.
If BELOVED is sung by a mixed group of singers, consider trying any of the following:
• Sing the first verse in unison.
• Male voices sing a verse (or two) on the melody with altos humming their part.
• SA voices sing a verse without the TB voices.
• Break a verse into sections with SA voices singing some (in unison) and TB others (also unison).
• If the song is offered as a choral piece or solo, invite the congregation to sing along on the final verse.
Projection Images
This feature is only accessible to Subscribers or those who have purchased this Single Title.
---
Use the link below for instructions on how to use the Projection Images in Powerpoint and Keynote.
Learn more
---
Projection Images
Available for This Title
---
16:9 Words Only
Apple Keynote
MS PowerPoint
ZIP File (JPEGs)
16:9 Words With Music
16:9 Words With Images
4:3 Words Only
Apple Keynote
MS PowerPoint
ZIP File (JPEGs)
4:3 Words With Music
4:3 Words With Images
Accompaniment Recordings
Not yet available for this title. Contact us if you are a subscriber (or purchaser of this title) and need this item.
Purchasers and Subscribers


Click links below to download your versions.
Versions Available for This Title
Contact us if you need a version you don't see here.
---
Melody Line Versions (includes transposing instruments)
---
Melody Line: 'C' Instrument or Vocal

Melody Line: 'C' Instrument 8va

Melody Line: Bass Clef 'C' Instrument

Melody Line: Alto Clef Instrument

Melody Line: 'Bb' Instrument

Melody Line: 'Eb' Instrument

Melody Line: 'F' Instrument (high)

Melody Line: 'F' Instrument (low)
---
Piano Versions
---
Piano: Hymn-style, without lyrics

Easy Piano: Hymn-style, without lyrics
---
Hymn-style Vocal Harmonizations (accompany with any piano versions)
---
---
Guitar Chords & Bass Progressions
---
Guitar & Bass: Full chords in keyboard key

Guitar: Transposed capo chords

Easy Guitar: Basic chords