In Isolation: April 6, "Friends, Let Us Love Each Other"
An introduction to this "In Isolation" blog series appears at the top of the March 22 post.
---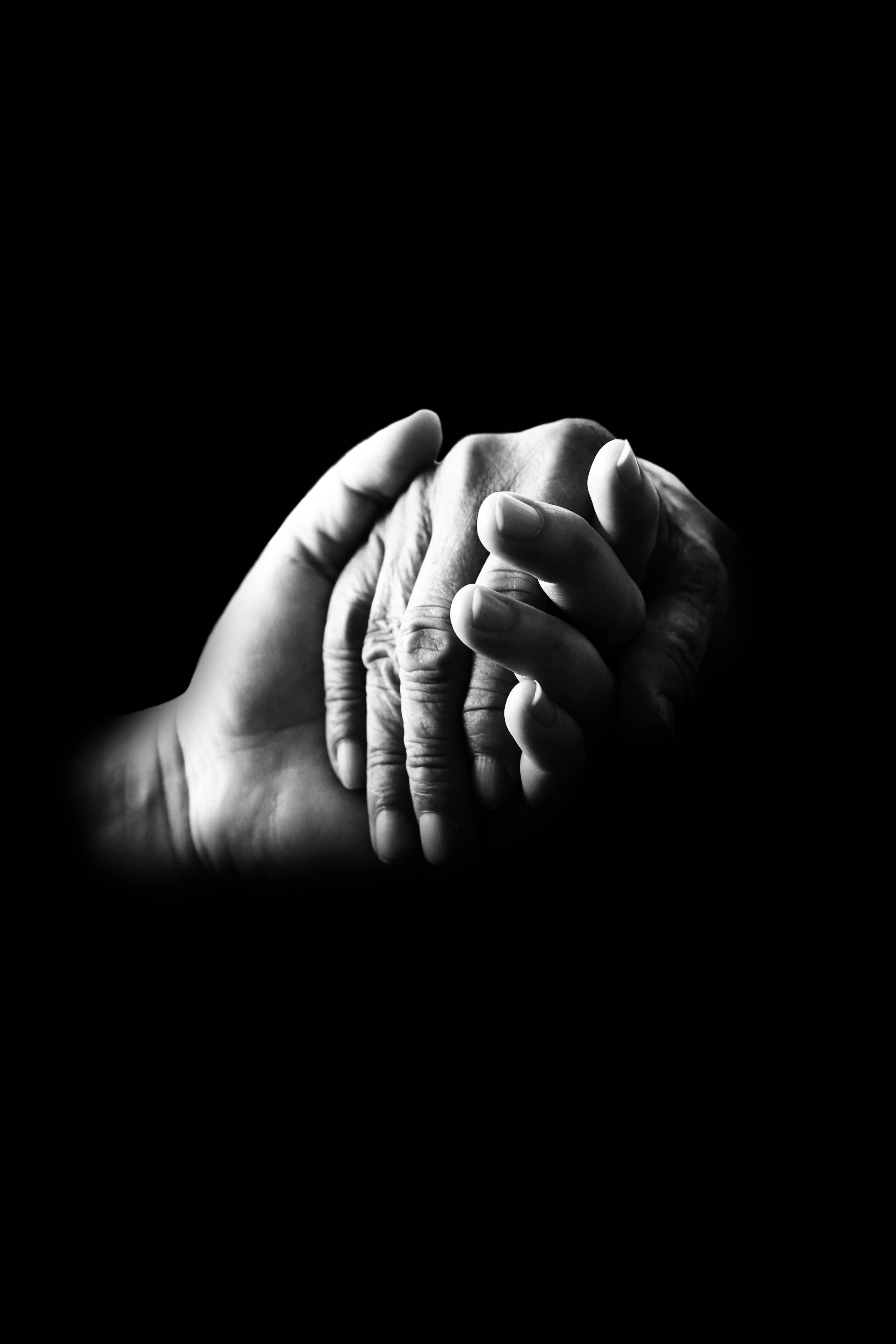 We've just entered what may be the darkest 'Holy Week' that most of us will ever encounter. Most Holy Weeks are squeezed in amongst all the mundane trappings of our lives. Few of us really 'get' the feelings of uncertainty, loneliness, fear, despair, that the main characters in the central Gospel story we know will have felt.
Do we really think that Jesus, much less all his friends and followers, had a clue that in four or five days he would have been tried, convicted and killed? Could he have imagined that in less than a week's time everything he loved about where he lived, everyone he called friend, would all go on without him? He wasn't just taking a little time off. He wasn't just going on a silent retreat into a desert or up to a mountain top. He would be… dead.
Herein, I think, is one of the challenges of perpetuating the stories which are foundational to our faith. Most of what we believe has its roots in human story. It's part of who and what we are that makes us receptive to some of the incredible biographical accounts of people and their relationship to the larger faith story.
Here's the problem: Knowing the end of the story puts us at a significant disadvantage. Trying to get our psyche, our innermost self, into the real drama of the story is pretty challenging when we already know how the story ends. Holy Week can tend to be something to endure (or ignore) because, while the journey itself is hard if we take it seriously, we know that the happy ending of Easter (often accompanied by a great family meal!) is the carrot at the end of the trip. We know that from the moment we leave the palm leaves and cedar boughs behind.
But this year, it's different. This year we do not know how things will be next Sunday. I know, it can easily be argued that we can never predict what "next Sunday" will hold, but this year, it's different. This year there are thousands of people on the planet who cannot imagine that in less than a week's time, the mountains, plains, prairies, oceans, lakes, rivers, streams, communities of all kinds and, most of all, friends… will be going on without them.
Perhaps a lesson for us, tucked in among the many which are obvious, is that we need to tease our minds to somehow be open to new and dramatic ways of telling the story. Try living into the idea that we don't know how this Holy Week is going to end. We don't know how our retreat to solitude and prayer and our precious moments of connection on 2-dimensional screens and faceless phones is going to impact the isolated joy we will try to experience this next Sunday.
So, to help put yourself in that place, try this: Think about good friends; friends with whom you have good times; friends who celebrate special occasions with you; friends who accept you as you are without judgement. Think about the last time you all had a meal together. And then, when you find yourself wishing you could be together again around a table on the coming weekend, remember what it was like to be with those friends at your last supper. Remember the joy, the kindred spiritedness and the conversation over good food for both body and soul received. Remember your friends. That's one of very few constants we have in this awful time of isolation.
So, just speaking for myself, I want to give everyone I know fair warning. When this finally ends, when we're finally able to see each other face-to-face, when we're finally able to grieve together for lives lost and finally able to joyfully celebrate a return to global health, there's going to be one buttload of hugging happening. Hold on to your hats!
Please consider reading Walter Farquharson's reflection on his words for the song "Friends, Let Us Love Each Other". Clicking on the title will take you directly to the piece. Scroll down and Walter's piece will appear on the left hand column.
---
Friends let us love each other.
Love is a gift God gives.
Friends, by the love within us
our world will know God lives.
Love is the gift most precious
of all God offers each day.
We find our life in loving.
That's our Creator's way.
Love is what Christ commanded,
love lived day by day.
Love bears another's burden.
Love walks a tender way.
Friends let us love each other.
Love is the gift God gives.
Friends, by the love within us
our world will know God lives.
Words Copyright © 1975 by Walter Farquharson.
Administered by Hope Publishing Company, Carol Stream, Illinois • USA