In Isolation: April 23, "Only One Earth"
An introduction to this "In Isolation" blog series appears at the top of the March 22 post.
---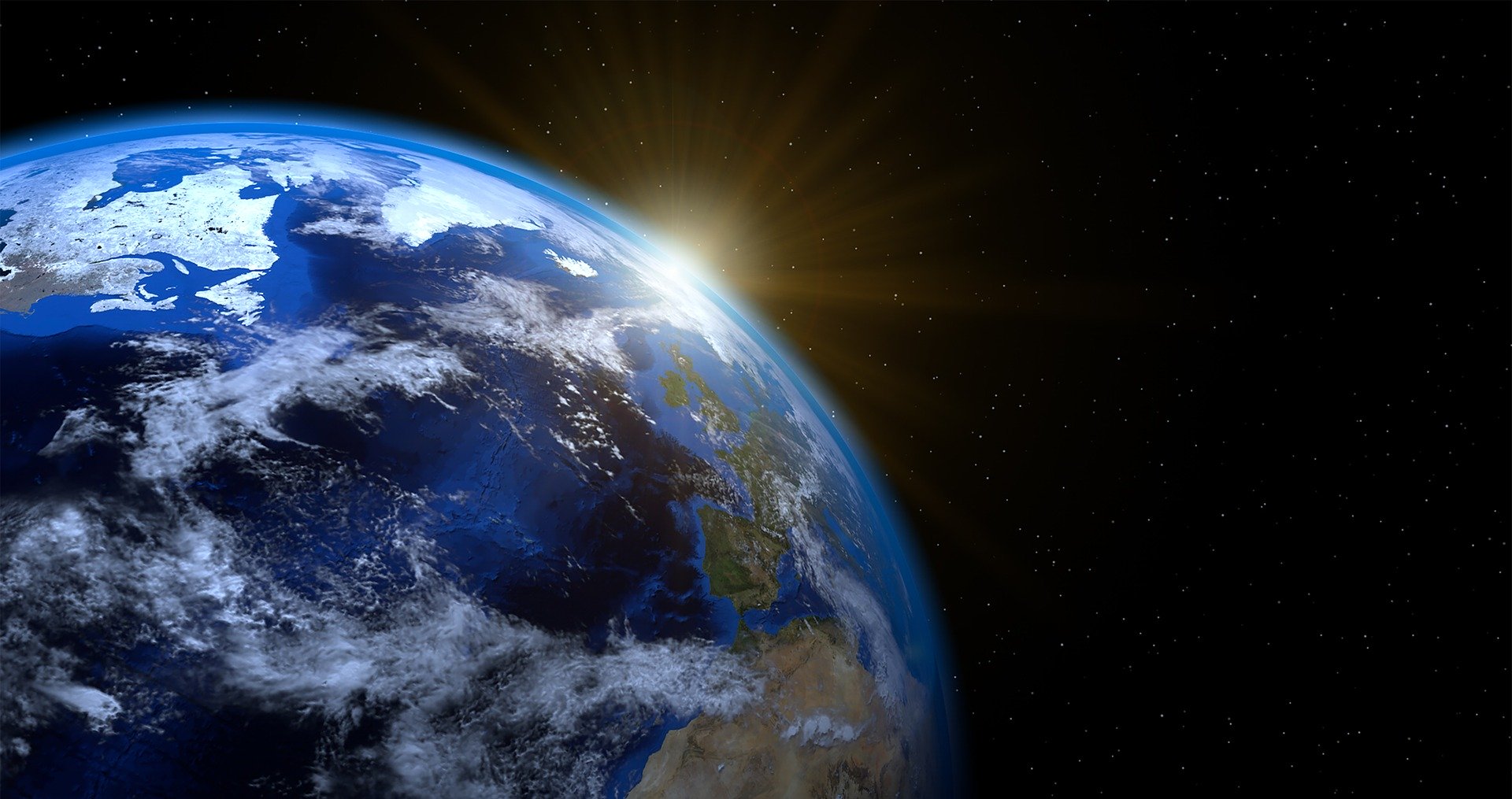 "Only one…"
Yesterday was Earth Day. Well, actually today is Earth Day. I try to write these blog entries on the night before they're posted. So really I'm reflecting on the day but, here on the North American west coast, still actually in it.
In the "Season, Theme or Subject" category in my website's "Browse By" section, there are currently 19 titles listed under "Earth Day". Yikes! 19. The irony never seems to end. There is no doubt that I have not yet applied this category to all those titles which deserve to be included. One of the things this tells me about my author partners, though, is that they share a deep love and concern about Planet Earth.
Earth Day has been special for me as long as I can remember. The fact that yesterday (I mean, today) marks the 50th one should have been cause for major celebration for me, especially since I've been around for all of them. However, even finding mention of it in the mainstream media was fairly challenging. I guess this is understandable given the concerns of these complicated times.
It felt oddly right that we couldn't have gatherings to give thanks, to honour and to express concern for Mother Earth. I'm certainly not the first to ponder the idea that perhaps COVID-19 is the planet's way of saying, "I've had enough". She has been so forgiving for so long that it's really difficult to imagine that she could have actually reached this kind of tipping point.
I don't know about others, but one of the surprising gifts for me about this isolation time is that I'm 'deep-thinking' more than usual. It's not so much that the depth is notable, but it's that I feel I have the time to devote to thoughts which I normally wouldn't have felt I had. I'm getting to know me better and, surprisingly, liking me more. Depending on how long this whole situation lasts, I may actually become friends with me!
During one of those thinking times, I pondered what to choose for Earth Day out of those 19+ titles. Because I was unable to choose just one, I've decided that it is entirely appropriate to devote a string of blogs to "Earth Days". So, for the coming days…
The words for my setting of Brian Wren's "Only One Earth" text is just a portion of a longer poem. For me, this is a love song which always has a powerful emotional impact. Think of how complex the simplicity of this text is: "Only one earth, we can't make another". "Only one earth, our human home".
Every time I lead or sing the third line, Christina and I make a highly intentional point of seeking the other's eyes. Through a momentary glimpse which appears superficially innocent enough to any accidental onlooker, we celebrate the extraordinary gift of each other which we have received: "Only one life to find each other".
It is quite wondrous that a simple song can be an ecological statement, an affirmation of faith and a love song all encapsulated in eight "Only one…" lines.
---
Only one earth, we can't make another,
only one earth, our human home,
only one life to find each other,
only one time, and that time is now,
only one sky, and only one ocean,
only one race, the whole human race,
only one past and only one future,
only one time, and that time is now.
Words by Brian Wren
Copyright © 1996 by Hope Publishing Company (Carol Stream, Illinois) for USA, Canada, Australia and New Zealand.
Copyright © 1996 by Stainer & Bell Limited (London, England) for all other territories.